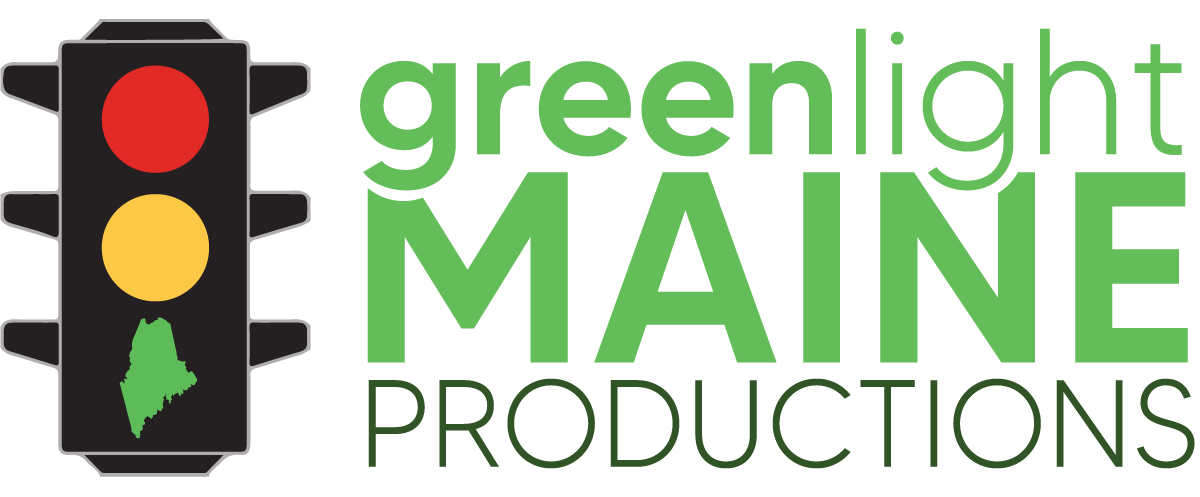 Our distinguished Greenlight Maine judges come from all different backgrounds and bring their perspectives and expertise from diverse business arenas. They evaluate new businesses on their scalability, viability, feasibility, and innovation, and presentation by the entrepreneurs on our show.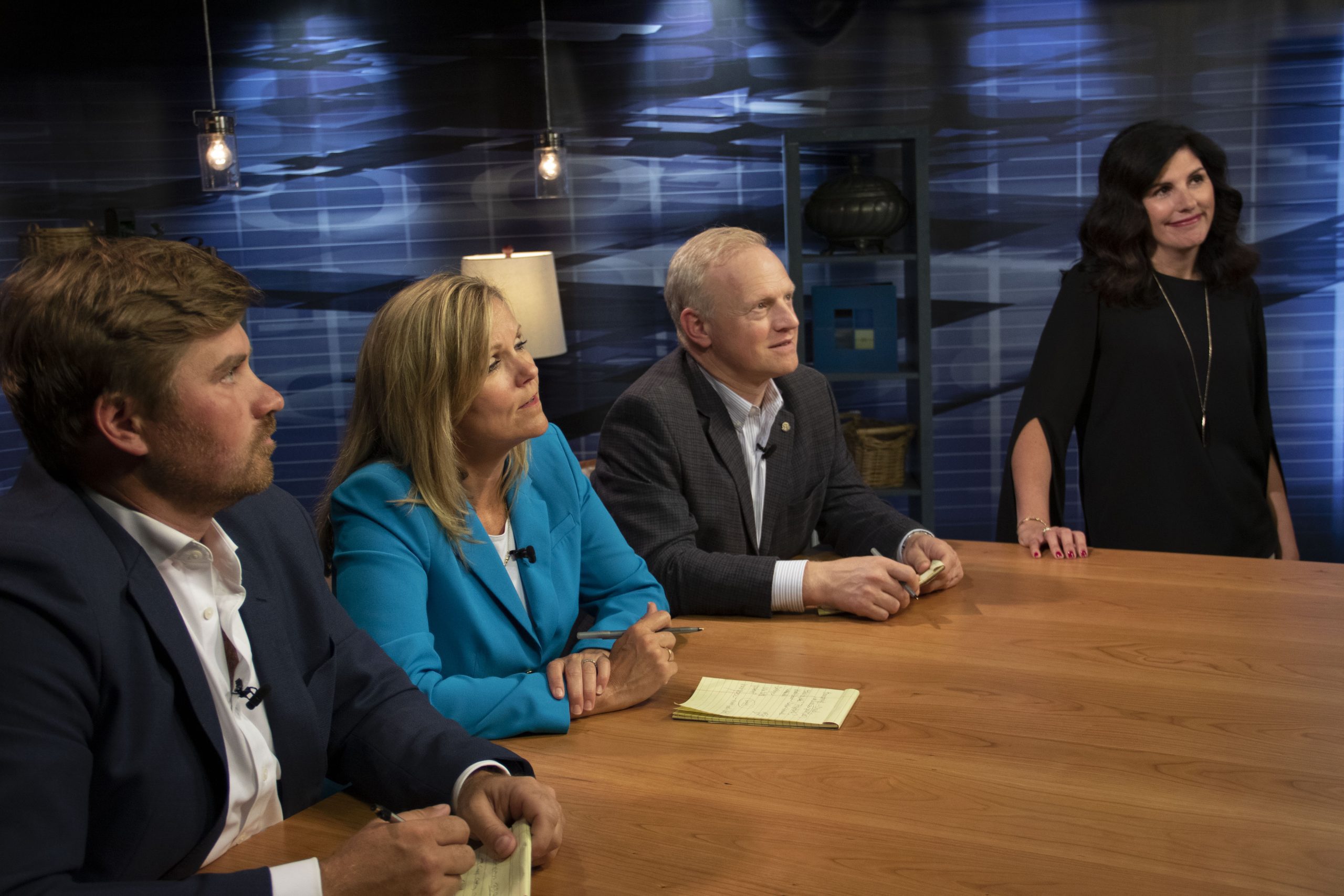 GET TO KNOW SOME OF OUR PAST JUDGES
Amy Bouchard
In 1994 as a stay-at-home-mom, Amy Bouchard still needed to earn a living, so she began baking and selling her Wicked Whoopie Pies to local mom-n-pop shops. Now shipping all over the country, with a commercial bakery in Gardiner, two retail bake shops in Freeport and Farmingdale, and growing distribution, Wicked Whoopie Pies landed on the INC. "5000 List" for fastest growing companies in the country three years in a row. SBA honored Amy as Maine's 2014 Woman Business of the Year. 

Beth Shissler
Elizabeth Shissler, President & Chief Sustainability Officer of Sea Bags, LLC. was born and raised in Maine. Shissler, with experience working for global companies and extensive overseas business travel, came back to Maine and bought into, incorporated and built Sea Bags, a privately owned company that designs and manufacturers tote bags and other products from recycled sails. Sea Bags products are now sold globally and are designed and manufactured in Portland, Maine.  Currently employing over 40 with plans to expand to 100 in next five years, Sea Bags was founded on being green in product/practice, made in Maine and active stewards to our working waterfront community. Beth also serves on the Board for the Maine State Chamber of Commerce, the Gulf of Maine Research Institute. She was on the steering committee for Maine's Advanced Textiles Consortium. She earned an undergraduate degree in business and international studies from Heidelberg University, an MBA from Boston University.  In 2011, Shissler was named a "Woman to Watch" by Maine Biz. Sea Bags/Beth also earned the Maine Investment Award for investment in jobs in Maine's economy.
Betsy Biemann
Betsy Biemann advises entrepreneurs, foundations and nonprofit organizations on strategies to drive innovation, growth and economic opportunity.  She currently directs the Maine Food Cluster Project at the Mossaver-Rahmani Center for Business and Government at Harvard University.  From 2005 to 2012, she led the Maine Technology Institute, investing in Maine companies and in initiatives seeking to grow high-potential sectors of Maine's economy.  Prior to that she funded economic development and job training initiatives in the U.S. and education projects in Sub-Saharan Africa as an associate director of the Rockefeller Foundation.  She regularly judges national entrepreneurship development and innovation competitions, is a member of Maine Angels, and serves on the boards of the Elmina B. Sewall Foundation and CEI.  
Betsy Peters
Betsy has worked at the intersection of business strategy and information technology for the past twenty years, primarily as a founder or senior executive in innovative digital businesses. She has put in her ten thousand+ hours developing the practical leadership skills that have helped to launch multiple businesses, raise over $20 million in funding and create sustainable innovations for her partners and clients. She is currently the founder of 230Trees a strategic consultancy for technology companies seeking exponential growth. 
Bob Montgomery Rice
Bangor Savings Bank President & CEO Bob Montgomery Rice started his career path with participation in a management trainee program in the retail world and learned quickly that changing paths and acquiring diverse skills would lead to success. He ran several retail stores where he implemented process improvements and fine-tuned his management skills. He was recruited into the banking industry on a bag phone while driving down Interstate 495 in Massachusetts.  The bankers were looking for individuals who had "real" retail skills and Bob accepted a role in Human Resources. He believes that leaders today are most successful when their careers have given them diverse experiences in roles and industries. The following years took him from one bank to another until a relationship he had formed along the way brought him to Maine and Bangor Savings Bank. Bob lives primarily in Hampden, Maine, but splits his time there and in Cumberland Foreside, Maine in order to meet the demands required with being the CEO of a Bank with presence statewide and beyond.
Bruce Wagner
Chief Executive Officer of FAME, Bruce has a strong background in business management, development and renewal, having served as W.R. Grace's President of the Darex Container Products Division, as chief executive officer at Barber Foods, and as chief financial officer at Martin's Point Health Care. He directed the MIT-affiliated Center for Quality Management, where he worked with organizations to develop and deploy business strategies and processes that deliver superior business performance. He also founded Traverse CEO, LLC, a business consulting firm specializing in rescuing and renewing businesses. He has served on the board of directors of Woodard & Curran, Mercy Hospital, the Portland Community Health Center, and the Maine State Chamber of Commerce.
Catherine York
Catherine York is currently Managing Director and CEO of Constant Energy Capital, a clean energy focused private equity firm based in Portland. Previously, Catherine served as Vice President of SunEdison's investment banking arm, Global Special Situations Group, where she oversaw a high performing team providing mergers and acquisitions advisory services. Prior to SunEdison, Catherine was both a entrepreneur and an"intrapreneur" spearheading new products, initiatives or divisions within companies. Catherine serves on the Board of Maine Angels investment group and as a new mom to a black labrador puppy.
Dan Koloski
Dan Koloski is a software industry veteran, and is currently Senior Director of Product Management for Oracle.  Previously, Dan was CTO and Director of Strategy for the Web BU at Empirix, which he helped spin out and sell to Oracle in 2008.  Locally, Dan is co-owner of the Maine small business STAGES, the Treasurer of PortFringe and President of the Stroudwater Village Association.  Dan holds a B.A. from Yale University and an M.B.A. from Harvard Business School.
Dana Connors
As the leader of the state's largest and most diverse business association, Dana oversees a broad range of activities, including advocacy efforts, economic and workforce development initiatives, and a wide variety of member services for the business community. A Maine native, he received a bachelor's degree in public management from the University of Maine in 1965.  He began his career as the city manager of Presque Isle and later served as Commissioner of Transportation under 2 governors and as leader of Governor Angus King's transition team before becoming president of the Maine State Chamber of Commerce in 1994. He has received numerous awards for his service and leadership to the state of Maine throughout his career. Most recently, he was inducted into Junior Achievement's Maine Business Hall of Fame (2014) and received an Honorary Doctorate from the University of Maine, Orono (2015).
Danielle Ripich
Danielle N. Ripich, Ph.D., assumed the University of New England presidency on July 1, 2006. Since her arrival, enrollment has grown by 83%.   She has launched the College of Pharmacy and College of Dental Medicine on the Portland campus, the University of New England's school in Tangier, Morocco and numerous expansions on the Biddeford, Maine campus.  Under President Ripich's direction, the University has also created Centers of Excellence in Research and Scholarship that build on UNE's strengths in marine sciences, neuroscience, humanities, interprofessional education and teaching.
Dave Anderson
Dr. Anderson is Managing Director of Supply Chain Ventures, LLC, a venture capital and consulting company specializing in marketing, sales and supply chain software investing. He is a retired managing partner of supply chain consulting at Accenture, a global technology consulting company. He serves on the Board of Directors of Descartes Systems Group, of Waterloo, Ontario, Steelwedge Software , of Pleasanton, California,  Aiko Biotechnology, a Portland, Maine drug development company, Placester of Boston, Massachusetts, NBD Nanotechnology of Boston, Massachusetts and is Board Chairman of Control Group, a New York City-based digital media technology consulting company. He is also a member of the Board of Trustees and Treasurer of the University of New England and a member of the Boston College Technology Council. Dr. Anderson received his Doctor of Philosophy Degree in Econometrics and Finance from Boston College and his Bachelor of Arts Degree in Economics from the University of Connecticut.
Des Fitzgerald
Des graduated from Harvard University in 1975 and attended a year of graduate school at the University of Washington, College of Fisheries, in Seattle.  He moved to Maine in 1978 and founded Ducktrap River Fish Farm the following year. In 2006 he co-founded Dirigo Wind, a regional land based wind development company, along with 4 other partners and was also the co-founder and CEO of BlueMarvel Inc., an HD video company. In December of 2008, Des became the VP of Business Development for Principle Power Inc. a deep-water wind technology company based in Seattle Washington. Des currently holds the position of Entrepreneur in Residence (EIR) for the Maine Venture Fund. Des has had a long relationship with volunteer boards serving on the board of The Natural Resources Council of Maine, The Camden International Film Festival, The Camden Conference, The Maine Chapter of the Nature Conservancy, Maine Businesses For Social Responsibility, Coastal Mountain Land Trust and two local school boards. Des has had a long running interest in the role of leadership in successful enterprises and has been involved in many start ups as both a partner, founder, employee and consultant.  
Don Foshay
Maine native Don Foshay grew up in South Portland, and after management positions with Hannaford Supermarket and Welby Drug, he joined Summit Tire of New England, the tire distribution business that his father, Don Sr., had started.  Don put his retail experience to work and in 1987 opened the first of what is now six retail stores, under the name of Don Foshay's Discount Tire and Alignment.  Don still lives in South Portland with his wife Darci, and has two grown sons Donnie, and Brady. 
Jason Harkins
Jason Harkins, Ph. D. is an Associate Professor of Entrepreneurship in the Maine Business School at the University of Maine.  He is an active mentor to entrepreneurs throughout the state of Maine and is involved with Scratchpad Accelerator, Top Gun Entrepreneurship Accelerator, and SCORE among others.  He teaches new venture creation, small business management and strategic management and conducts research on entrepreneurial hiring, firing, mentoring and exit.
Jay Darling
Jay Darling is President of Darling's, which includes Darling's Auto Group, Darling's Insurance Agency, Greenpoint Auto Recyclers and New Reach Financial. Darling's Auto Group is one of Maine's largest dealer groups with six locations representing 14 automotive brands. Jay lives in Hampden and is an avid Sugarloafer.
Kathy Corey
Kathy Corey is Owner as well as Vice President of Merchandising and Personnel for Day's Jewelers 6 stores in Maine and New Hampshire.  She along with her husband Jeff Corey and brother-in-law Jim Corey, purchased Day's Jewelers in 1987, when the Davidsons, the original owners,  had only 1 Day's Jewelers store left from what was once a 22 store chain. Kathy is very active with serving on boards, both in her community and statewide. She has three grown adult children, one of whom currently works in the family business.
Kerem Durdag
Kerem is Chief Executive Officer for Biovation and a partner of a small private equity firm BlueWave Investments.  Previously he was the Director of Sales and Marketing of SenGenuity, a division of Vectron International responsible for global sales, marketing and product management initiatives. Prior to joining SenGenuity, he was the Chief Executive Officer of a BiODE, responsible for the coordination and direction of operations, sales, marketing, manufacturing and business development activities for viscometer sensors for multiple scalable markets and eventually led the company to an acquisition event by Dover Corporation (NYSE:DOV). He is a holder of several patents and has presented and published in numerous conferences, trade magazines and peer reviewed journals. He has served on several for-profit and non-profit as member of Board of Directors. Mr. Durdag is also a published essayist, poet and past editor of poetry magazines. 
Kevin Hancock
As president of Hancock Lumber Company, Kevin Hancock leads a sixth-generation family business that has operated since 1848 and continues today running 10 retail stores and three Eastern White Pine sawmills.  Under his leadership, Hancock Lumber has been recognized as the Maine International Trade Center's Exporter of the year, the Maine Family Business of the year, awarded the Governor's Award for Business Excellence, and most recently received the 'Best Places to Work' honor for the second year in a row.
Mary Allen Lindemann
Mary Allen Lindemann is the Co-owner/Community Builder of Coffee By Design (CBD); a Maine owned and operated specialty coffee roastery/retailer, which she co-founded with her partner, Alan Spear, in Portland, Maine in 1994. Committed to changing the world, one cup of coffee at a time, CBD has five coffeehouses and a micro roastery, which provides customers with sustainably sourced, craft roasted coffee. In addition to serving some of the world's finest coffee, Coffee By Design is committed to running a sustainable business dedicated to the arts, the environment, and social change – both here in Maine as well as around the world at origin where they buy their coffee.
Mary Baumgartner
Mary Baumgartner is the President at GarrandPartners, a fully integrated marketing communications firm in Portland, Maine.  Prior to GarrandPartners, Mary led HBO's Digital Initiatives team, transforming HBO.com into one of the most respected and emulated online platforms in the industry, oversaw Client services at Ross Roy/NY, worked at Grey Direct and FoxMMJM and started her career as a Management Consultant for Carmichael & Co.  In her free time, Mary moderates a council of customer experience leaders in the interactive space for Collaborative Gain.
Meredith Strange Burgess
Meredith Strang Burgess is the President/CEO of Burgess Advertising & Marketing, a full service agency located in Portland, Maine, founded in 1986. Meredith also served with distinction as a Representative from the town of Cumberland in the 123rd, 124th and 125th Maine State Legislatures, including serving as House Chair of the Health and Human Services Committee during her final term. She is a cancer survivor and involved in cancer advocacy and fundraising in addition to serving on a number of non-profit, profit and educational boards and organizations. Meredith is a Camden, Maine native, resides in Cumberland and has three grown sons.
Michael Bourque
Michael Bourque is senior vice president for External Affairs at The MEMIC Group, Maine's largest and leading workers' compensation insurance company. A graduate of the University of Maine, Bourque first joined MEMIC in 1995 in the communications department, rising to senior vice president in 2011. He is responsible for the company's corporate communications, branding and government affairs, and serves as the company's corporate secretary.  He currently serves as chair of the board of the Greater Portland Chamber of Commerce and is a past board chair of the Children's Museum and Theatre of Maine, Southern Maine Community College Foundation, and the Portland Community Chamber of Commerce. He lives in Portland with his 14-year old twins.
Michelle Neujahr
Michelle Neujahr is the Director of the Entrepreneurial Center at Southern Maine Community College. In this role she oversees the business incubator program, leads entrepreneurial initiatives at the college and runs the SMCC Launch or GROW Small Business Success conference, which she founded in 2013. Michelle is also the founder and President of The Business Renovation Company, a leading provider of corporate training and business consulting services. Michelle has a BA in Mass communications from the University of Minnesota School of Journalism and an MBA from the University of Southern Maine.
Nancy Strojny
Nancy is the Assistant District Director of the Portland, Maine Chapter of SCORE, a nonprofit organization of volunteers who serve as certified mentors for entrepreneurs starting or growing a business.  She was selected as a White House Champion of Change for entrepreneurial mentorship in 2012. Nancy is the principal of Beauty Vantage, a consulting firm focusing on building brands for businesses worldwide. She offers her SCORE clients the benefit of over 25 years of business expertise in marketing and sales.
Sam Sezak
Sam Sezak is a partner at Blue Heron Capital, an innovative private equity firm that invests in the lower market and growth equity stage companies. Prior to this, Sam served as portfolio manager for New Vantage Group, a private equity manager of angel investment groups, fund of funds, and cross border venture funds. He serves on the board of Goals Haiti, a kids and youth sport-for-development program, and as an advisor to Agora Partnerships, a non-profit committed to supporting entrepreneurs in Central America. Sam holds a Bachelor of Science Degree from the Cornell School of Hospitality Management and a Masters of Business from Georgetown University.
Sandra Ruch
Sandra Ruch is a documentary film producer and creative advisor for filmmakers, festivals and media companies. Ms. Ruch is Director Emeritus of the IDA (International Documentary Association), where she served as Executive Director and Publisher of Documentary magazine. Prior to I.D.A., Ms. Ruch was President of Marketing for New Line Cinema, Sr. Vice President for Cinergi Pictures, and, for 12 years, served as Manager of Cultural Programs for Mobil Oil Corporation where she supervised  Mobil/PBS television's Masterpiece Theatre and "Mystery".
Shawn Gorman
Shawn Gorman is the Chairman of Board at L.L.Bean, a world renowned  multichannel merchant of outdoor gear and apparel. He is the great grandson of the company founder, Leon Leonwood Bean, and serves as the company's  Chairman of the Board. During his 20+ year tenure at the company, Shawn has had the opportunity to learn the business from the ground up and has held leadership roles in  marketing, e-commerce, customer service and international. He is active in the community, serving on the United Way of Greater Portland Board of Directors and chairing the board of the John T. Gorman Foundation, a charitable organization founded by his late uncle Tom Gorman. Shawn is also an avid outdoorsman who enjoys fishing, hunting, paddling, hiking and camping.
Shawn McKenna
Currently CEO and Board Chair for SDO Ltd a hospitality company operating overseas. As well, the current Executive In Residence at the University of Maine for the School of Business. Formerly a member of the University of Maine Business Board of Advisors and currently a member of the University of Maine Educational Foundation. Involved in several  boards of non and for profit companies. Formerly an executive for Procter & Gamble. Primary philanthropy is helping struggling or start up companies (Maine centric). A graduate of the University of Maine School of Business, currently residing in Bowdoinham, Maine.
Steve Smith
Steve is a strategic advisor and experienced board member.  He recently served on the Executive Management Team of one of the largest providers of digital and print marketing services for small businesses.  Steve is a former all-star technology analyst and successful venture capital investor.  Here in Maine, Steve has served on the boards of both the Maine Technology Institute and the Maine Venture Fund, and is currently on the board of SeaBags.
Susan Dench
Susan Dench works with organizations to strengthen the bench of women leaders. Her firm, Success & Co., accelerates the advancement of a diverse workforce by providing powerful, transformative learning experiences which engage and develop emerging women leaders so they can bring the best of who they are to work each day, making an immediate contribution to their organization's ongoing success, and equipping them to handle progressively more important roles and increasingly complex challenges. An expert on women in business, speaker and author, Susan brings a unique blend of strategic vision, expertise and advocacy to her position.  Her latest book, "Connectworking: The Savvy Woman's Guide To Turning Small Talk Into Big Business," is a must-read for women who want to own the room, smash glass ceilings or take their businesses to greater heights.
Susan Morris
Susan Morris is a real estate developer and Principal of The NewHeight Group, a consulting firm specializing in providing marketing, branding and business strategy to organizations developing new products and services or repositioning existing ones. Susan is a Maine Angel and actively engaged in Maine Startup and Create Week, Women Standing Together, TopGun and the House of Genius. She has built and exited from several businesses. Prior to having her own businesses, Susan worked for 13 years for Marriott International. She is co-author of a college textbook, Hospitality Sales: A Marketing Approach and serves as a speaker, adjunct professor and facilitator.
Tony Perkins
Tony Perkins is a shareholder at Bernstein, Shur, Sawyer & Nelson, a 105 attorney firm with offices in Portland and Augusta, Maine and Manchester, New Hampshire where he is the Co-Chair of the firm's Business Law Practice Group and a member of the firm's Intellectual Property and Technology Practice Group.  Tony's work includes day to day counseling and transactional assistance to start-up, growth and established businesses involved with intellectual property based products and services.  Tony is a member of the Board of the Maine Center for Entrepreneurial Development and the Board of the Bioscience Association of Maine.  Tony is an active mentor and speaker for the MCED's Top Gun business accelerator program.